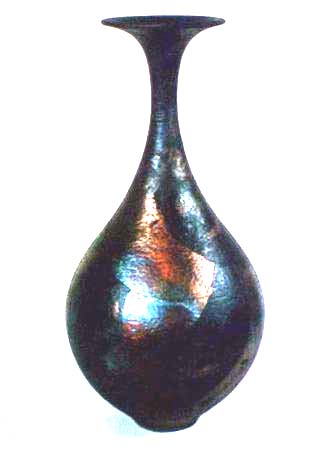 Raku Stoneware
Puzzle Piece
This is one of a series of
"Puzzle Pieces" I did in Colorado in 1997.
I was doing a high bisque
fire on my raku pieces and
getting lots of heat shock breaks.
So I started breaking them up
more and burning the pieces then
putting them back together before
polyurathaining them.
about 30" high