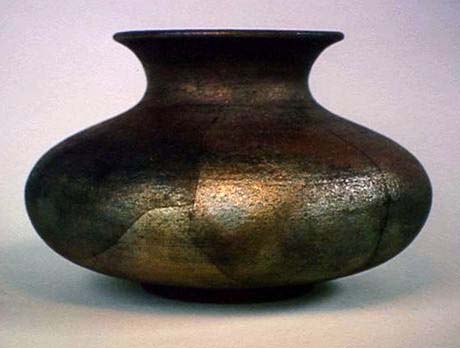 Raku Stoneware
Welcome to the second section.

This is one of the Puzzle Pieces.
The broken pieces were put
into a pile of newspapers and
the paper lit on fire. Then the
pieces were put back together with
white glue because it washed off
easily and didn't effect the color.
Then it was sealed with polyurithane.