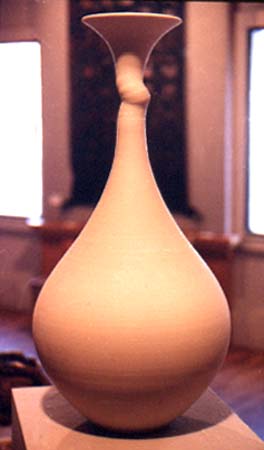 Almost Stoneware
This piece was going fine
with the stick and ball thingy
going down the neck
when suddenly the wood
"caught" the clay and
it twisted the neck. I then
re-centered the already finished
top part and... here it is.
Unfortunately I knocked it over and
broke it before even the
first firing. I was so happy
that I'd taken a picture already!
about 20" high